Electric Vehicles are the Future
Whether it's a car or a truck. They are here to stay.
And each year, we see more well-established automakers and several new ones add more electric vehicles to their lineup.
The Tesla Model 3 is a desirable and relatively affordable all-electric car that has helped the Tesla brand push electric vehicles into the mainstream.
The 2021 Model 3 Tesla offers a more affordable option in the electric-vehicle marketplace. And without a doubt, the one with the most name recognition and goes its own way with a unique interior design and an all-glass roof.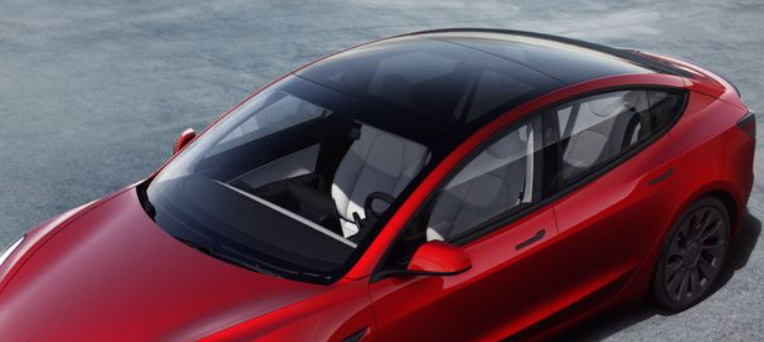 Acceleration is quick, and the Model 3's chassis is playful, especially the Performance model's, which receives a sportier suspension and a track driving mode. According to the EPA, the base model offers up to 263 miles of driving range, and the more expensive Long Range model can go up to 353 per charge.
That's a lot of miles and a long time on the road with UV rays beating down on you through the two Sunroofs that come standard on the 2021 Model 3 Tesla. It also has a fixed rear window with a defroster that is only lightly tinted.
Two sunroofs, now that's a lot of glass and not to mention all the side windows.
I'm sure you not only want to protect yourself from those harmful UV rays, but the precious cargo you're carrying as well?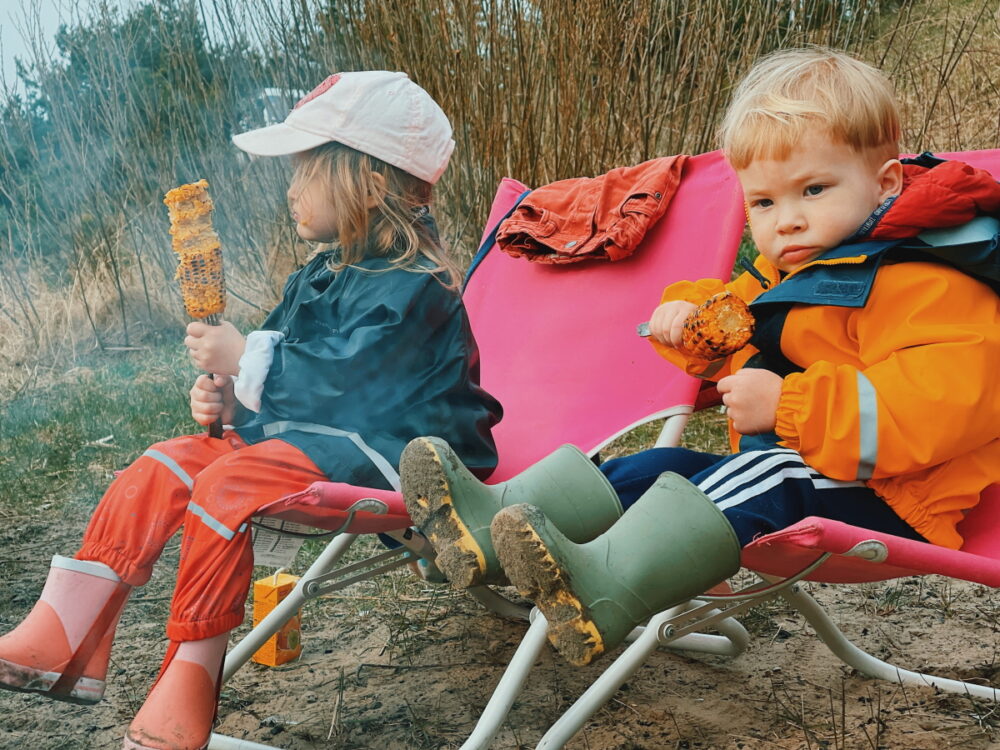 You have two options. Apply paint protection film to your exterior paint to protect your paint from road debris and apply automotive window film to stop those harmful UV rays from damaging your skin and interior on your Model 3 Tesla.
It's the smartest…
Longest-lasting decision
You'll make for your vehicle.
It's the second most valuable possession you own!
Naturally, a house is the first.
Here at Quality Auto Glass & Tint in Roseville, CA.
We want to protect you and your investment by helping your vehicle retain its resale value.
By helping you select the best Clear bra (paint protection film) package and automotive window film shade that not only suits your style but your needs.
We want to protect you and your vehicle's paint from those harmful, damaging, fading UV rays from the sun.
When you apply 3M Scotchgard Pro paint protection film on your 2021 Tesla Model, we recommend the complete package as your best form of protection.
It includes paint protection for your…
Front bumper
Hood
Headlights
Front fenders and…
Leading-edge of the side mirrors.
On the day of your appointment
We will greet you with a friendly smile
And confirm the 3M Scotchgard paint protection package that was recommended. Or you selected.
We will then cut the 3M Scotchgard film to the exact dimensions of your vehicle
By typing on our keyboard the year make and model of your Tesla.
Or any vehicle for that matter.
I know we're showing off by mentioning our technology.
Unless it's a classic car, you own?
Then we'll hand cut the film.
Don't worry!
Our guys are professionals.
Then our ComputerCut machine goes to work.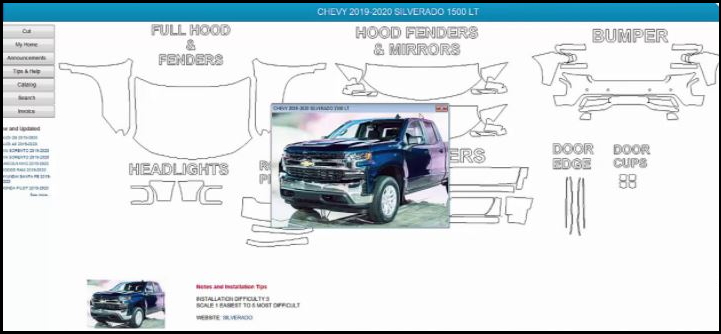 As it cuts out with precision to the millimeter, the 3M Scotchgard paint protection film.
It cuts out the pattern of your vehicle that's displayed on our computer screen.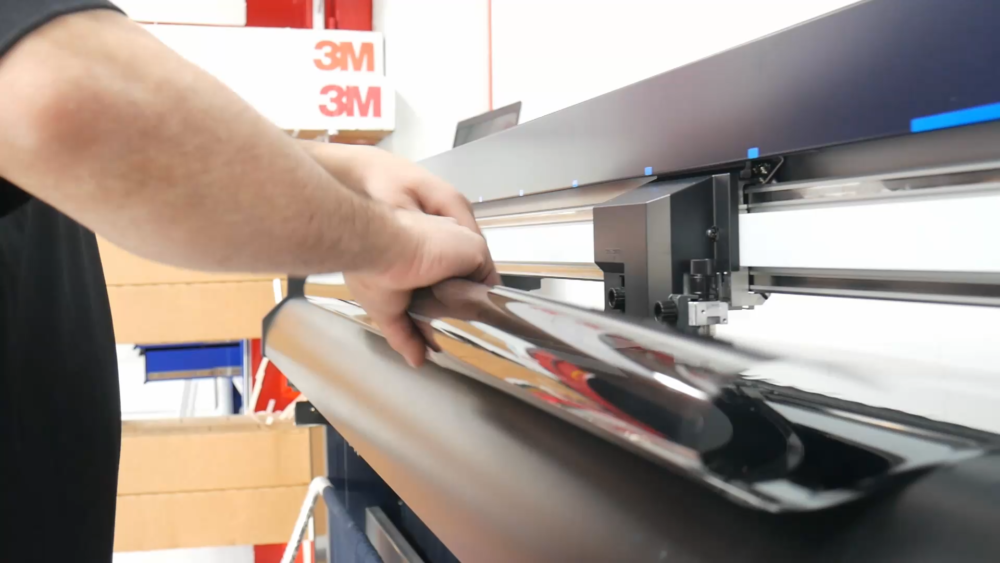 I know, amazing! Right?
We follow the same process when we applying automotive window film.
We will then invite you to enjoy the amenities of the car wash as we are located on the premises of Fairway Car Wash on Fairway Drive in Roseville.
Or you can go and grab a bite to eat at one of the many local restaurants in the area.
You can walk to many of them. Yeah!
Or even go shopping at the nearby stores.
You can always drop off your vehicle.
That's always an option and one we recommend
When we apply the 3M Scotchgard paint protection film, we don't want you to wait around.
Plus, we don't want to feel rushed.
Knowing you're tapping your feet waiting.
Don't worry!
We'll a lot an approximate time frame to stay focused and dedicated to applying your paint protective film.
So, go off and enjoy your day.
Or even go to work? 🙁
And come back later.
We'll call you when your vehicle is ready to be picked up.
We will set to work and wash your vehicle.
Well, we won't. The car wash will 😊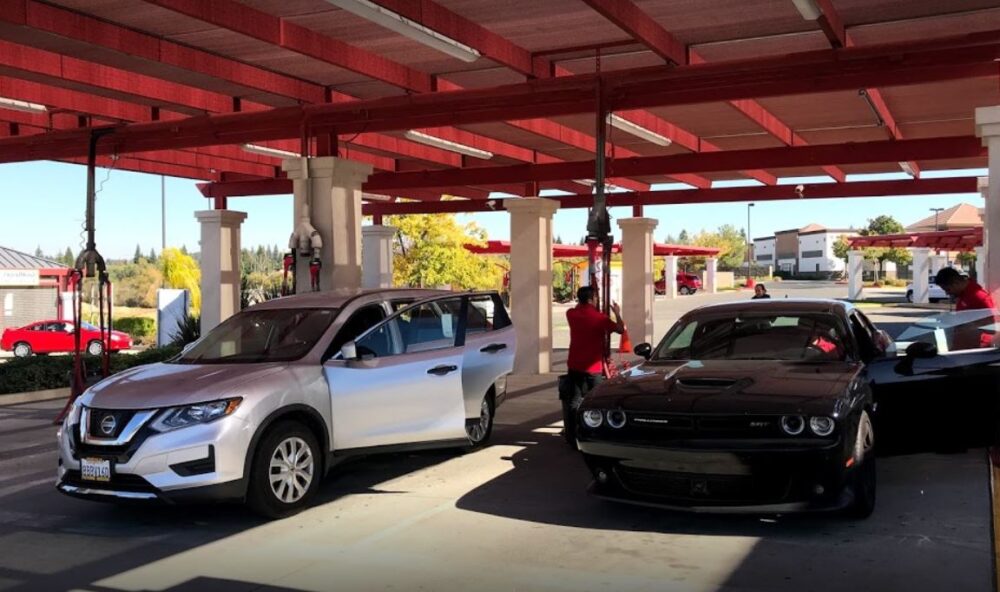 And make sure your Tesla is completely dry when it's in our protected bay.
We'll give it another wiped down with our very own scratch-resistant clothes.
Then we will clay-bar the areas of your vehicle before applying 3M Scotchgard film.
Through the many years of installation and experience, we have learned that the clay-bar method works best at removing contaminants on the vehicle paint.
We will then begin the paint protective film application process.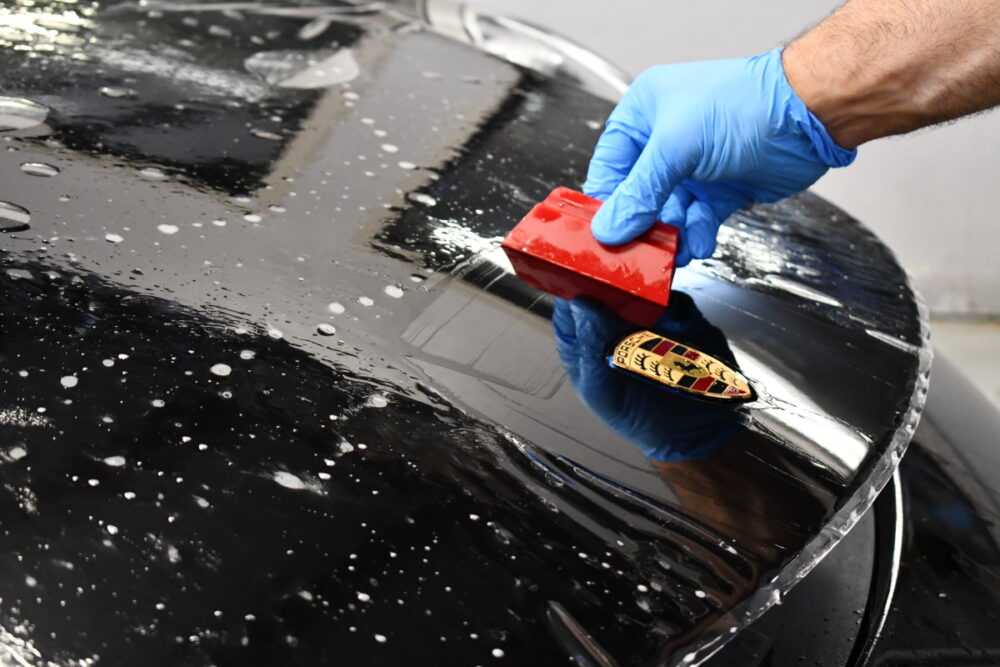 Doesn't this finished Porsche below look beautiful?
You can't even tell the film is there. Right?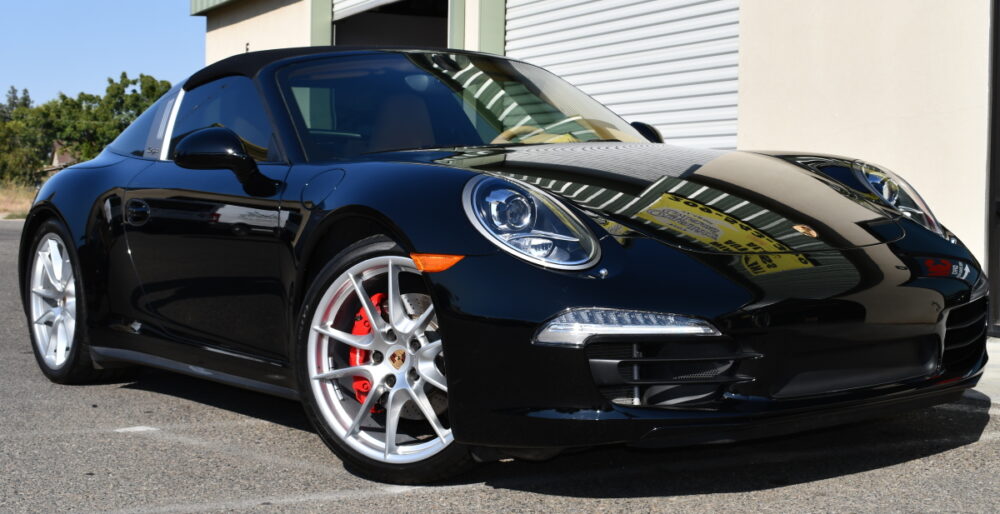 Your vehicle will look this good as it does right now on the day of the application of 3M Scotchgard paint protection film for many more years to come.
I'm sure you want your vehicle's exterior paint and interior upholstery to be this protected?
And to protect it for many more years to come.
And preserve not only the look but preserves the resale value of your vehicle for as long as you own it.
Then we invite you to give us a call.
Or stop by our shop at: 9110 Fairway Dr, Roseville, CA 95678
We will be more than happy to answer any questions that you may have…
On 3M paint protection film and window film installation.
We're located on the premises of the Fairway Car Wash in Roseville, CA.
We also install 3M window film…
So, give us a call or stop by our shop and let's get to know each other.
We will work with you to select the best window film shade for your needs…
Or paint protection film package for your vehicle's paint protection.
Let us show you why Quality Auto Glass & Tint in Roseville, CA
Was selected by 3M Films to be one of their exclusive window film installers.
Let us put our 30+ years of experience to work
In the window film installation business for you.
When it comes to protecting your 2021 Tesla Model 3
The complete paint protection film package is your best form of protection.
Against rock chips and road debris that are a constant hazard on the roads.
So, give us a call today!
To schedule an appointment.